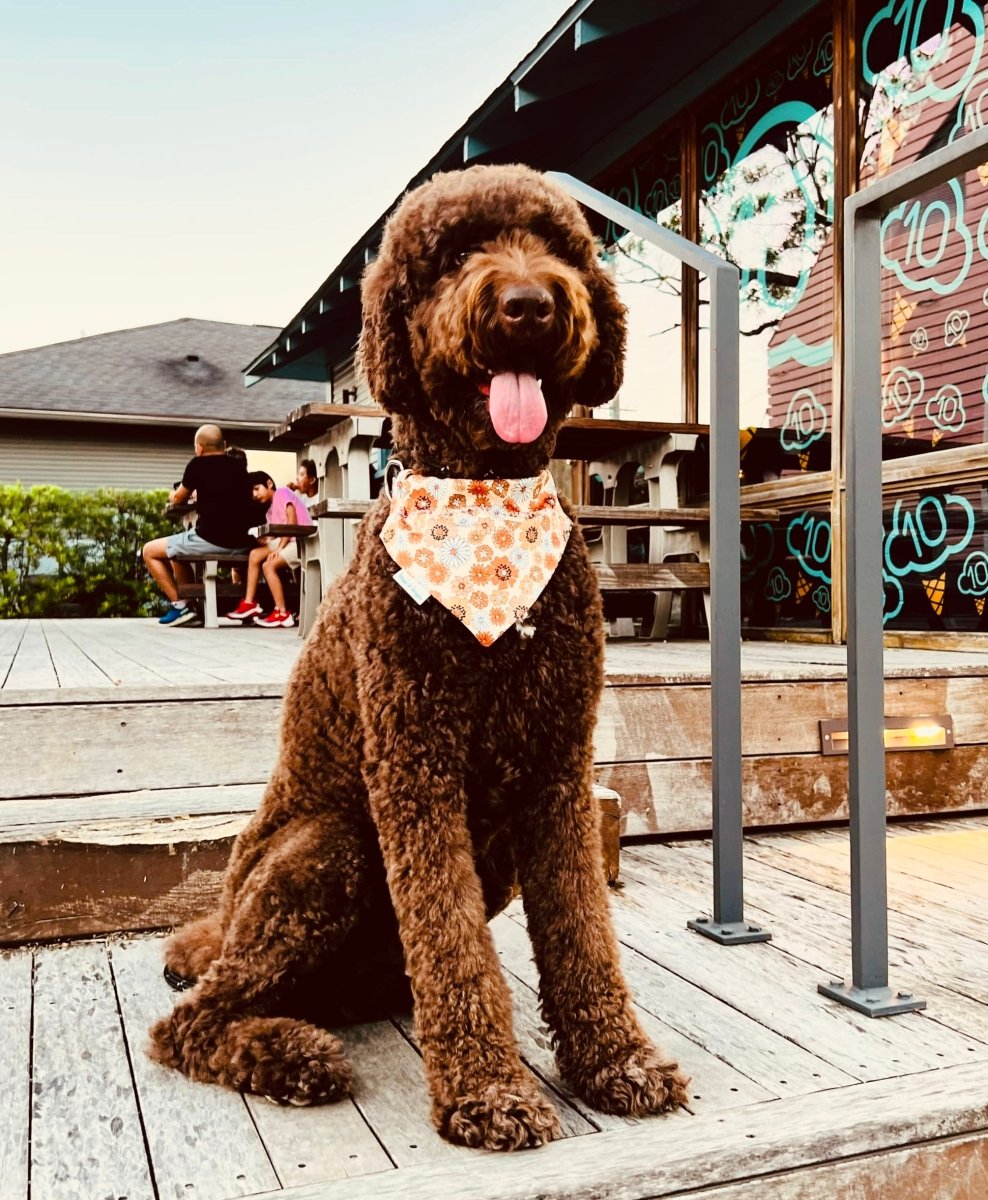 It is officially the holiday season!  Wow, this year has flown by.  As everyone is preparing for Thanksgiving don't forget your pups wardrobe to make a good impression.  We have a whole collection dedicated to this season.  Grab a reversible bandana that goes on the collar or a bowtie for your debonair boy or a sassy hairbow for your sweet girls.  All of these items can be found on our website at www.briggsnwiggles.com or on Instagram @briggsnwiggles3.  You can also check out our new monthly Wiggles Subscription, it is the perfect stocking stuffer! 
Want to share your turkey dinner with your pet?  Think it's only fair that you get a special dinner, they should also?  It is best to avoid giving them your turkey and potatoes because of all the wonderful spices, butter and oils.  Those spices are not good for your pet and can cause some major stomach upsets that could lead to going to the vet.  Instead there are companies lioke Three Dog Bakery Houston - Heights and Rice Village making dog friendly Thanksgiving dinners, those would be much healthier for your pet.  They are made with no seasonings and no oils, butter, etc. 
Since we are all eating a little better and probably a little extra this time of year let's make sure that we are exercising our pets appropriately.  Keeping your pets fit and trim should be a priority.  Having your pets at a healthy weight will be beneficial to their health and longevity.  When pets are overweight, it puts undue stress on their joints possibly leading to arthritis.  Also, it can add to the occurrence for diabetes, thyroid problems and kidney disease.  So lets keep our treats to special occasions and training and exercising regularly to keep our special four legged friends the healthiest they can be!