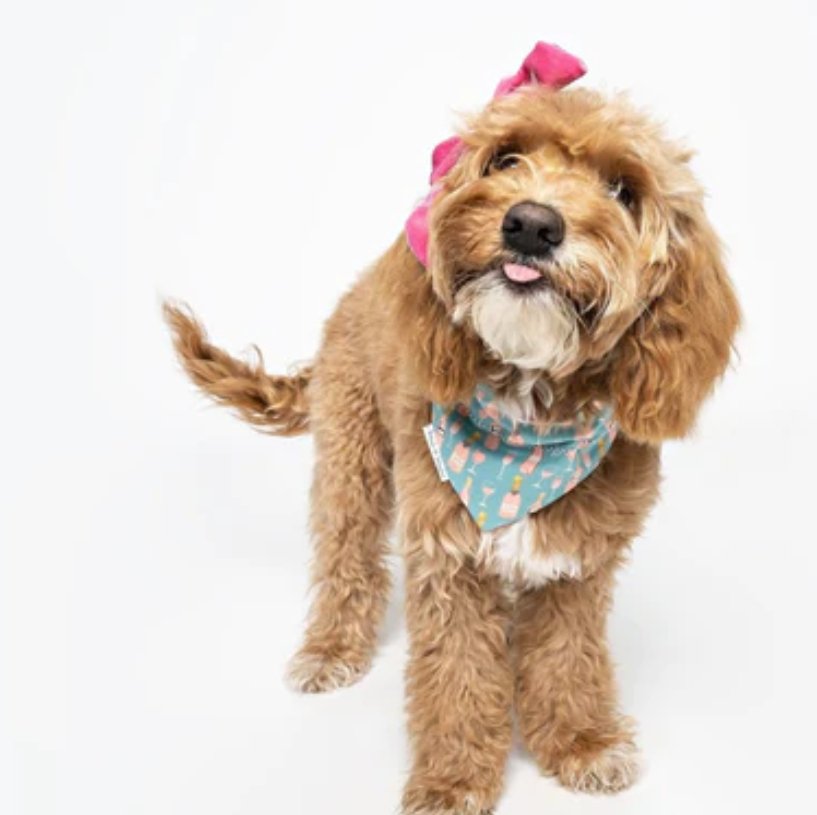 April Showers bring May Flowers
Isn't Spring great???  I just love seeing all of the fresh bright colors and newly blooming flowers.  It is such amazing inspiration!  Check out our Spring line of Bandanas and bow ties with all of the amazing colors of spring along with all of the gorgeous floral prints.  Match your pup with all the freshness and hope of Spring.
Let's talk about all of those beautiful flower's blooming…  Did you know that although they are gorgeous to look at, some flowers are very toxic to pets?  A great example is the Lily.  All parts of a Lily are extremely toxic to pets.  There are lots of plants that pieces and parts of them are toxic. Here is a great article to check out!
https://www.aspca.org/pet-care/animal-poison-control/toxic-and-non-toxic-plants?ms=MP_PMK_GGPoisonControl&initialms=MP_PMK_GGPoisonControl&gclid=Cj0KCQiAq5meBhCyARIsAJrtdr6IA24Z5zInt88BmTKEsu9sdIffaTL8BIjyVxeafV7E8xRnENncKfYaAqaaEALw_wcB
If your pet gets into a toxic plant, contact your veterinarian immediately.  Check out lists of plants that are toxic before you decide on what to plant in your garden.  Make sure to keep your pet's areas free of toxic plants, that includes bouquets inside the house.
How's that exercising your pet going?  We need to start being more careful about the heat and temperature of the concrete/asphalt.  If you can't keep your hand down for 10 seconds, then your pet needs to be kept off the concrete or have some type of protection on their paws.  There are lots of products, everything from boots to paw waxes, that can help protect their paws.  Check with your Veterinarian for the best options.  You could also find places to walk that is in grassy areas as an alternative.  If it's just too hot and neither of those is an option, then remember you can always exercise your dogs brain indoors anytime.  You can hide their favorite "stuffy" from the Briggs 'n' Wiggles Toy collection and have them find it or work on obedience with Briggs's Beignets to have the best-behaved dog ever!!