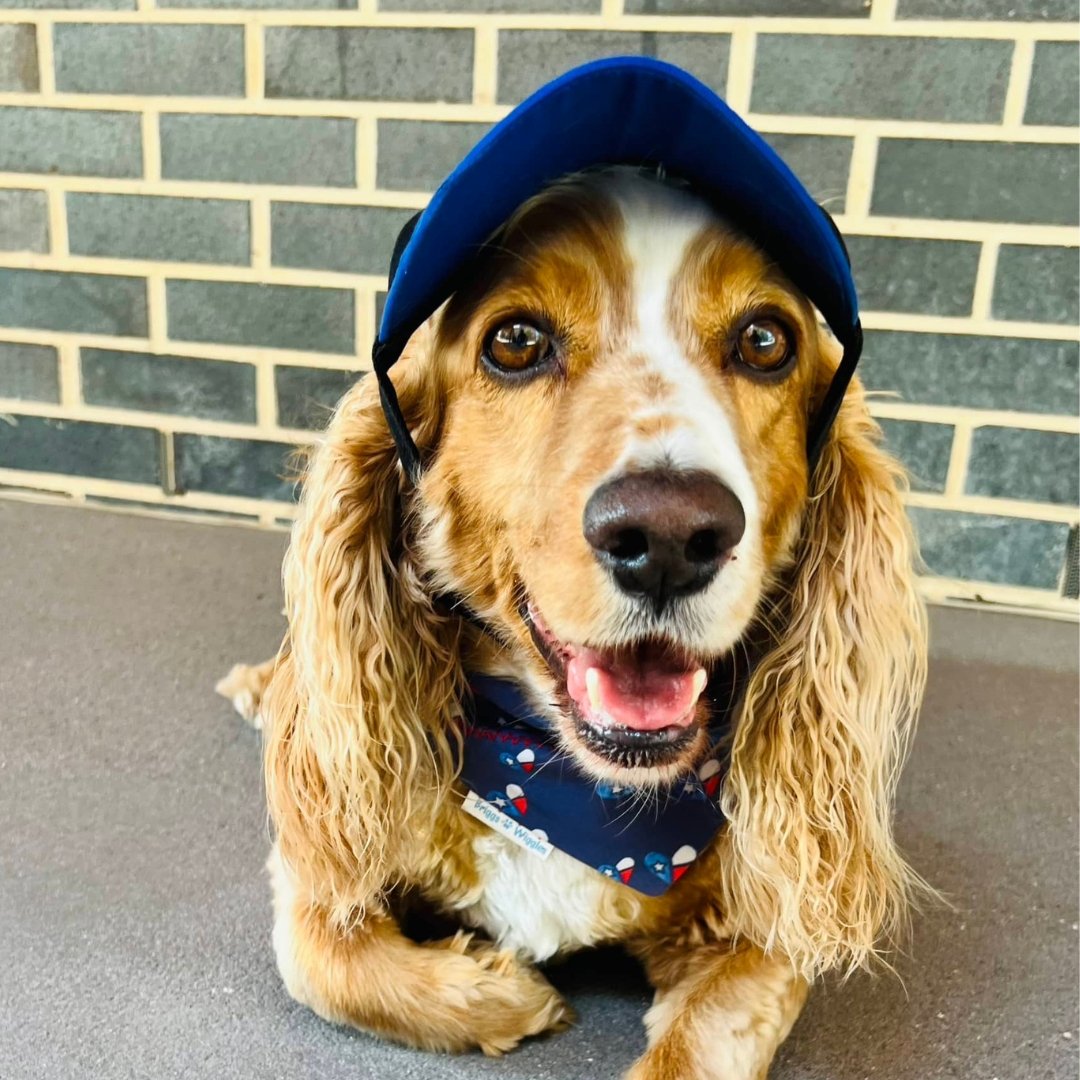 It's Summer - keep your PUP SAFE
June Blog focused on Summertime Safety for your Dog!
It's finally Summer!!  The season of Sunshine, pools and amazing blue skies. Add the brightness of the season to your pet's wardrobe. Make your pet look spectacular with a reversible bandana from the Summer Collection.  If your boy is debonair and would like something a little more, we also have bow ties that look spectacular!  Are your girls' divas???  We have great hair bows that can match their bandana!!
Along with the gorgeous sunshine, comes the heat also!  We definitely need to keep in mind to keep ourselves hydrated along with our pets.  We cool off by sweating, but dogs and cats don't have that ability.  They cool themselves off by panting, so let's make sure we realize that if we are sweating our pets are probably pretty warm also.  Make sure to have them drink lots of fluid and give them breaks under trees to cool off if exercising outside.  For a fun treat that will help with hydration a smidge, grab a Good Boy Dog Beer from Briggs n Wiggles.  They have some great flavors like IPAlot, Tail Chasin' Blonde, Mailman Malt Licker and, Crotch Sniffin' Ale.
We have a NEW product to help keep your pup safe in the heat of the summer, our new K-9 Cooling Hats. Our new hat not only looks great but also serves a purpose, these hats shade the dog's face and head protecting the dog's eyes; with an additional function our Cool Hats will cool the dog.  The materials used in our making of each, and every K-9 Cool Hat allow you to wet the hat before securing it on your dog's head. There is a foam piece inserted in the top of the hat with a terry cloth lining, so on those hot days, they can be wet down to provide additional cooling.  The hat sits on the head like a wet towel. (The plastic brim assures no harm to the hat, when wet).
Don't forget with the beautiful weather and warm temperatures the asphalt and concrete also start warming up.  Your pets' paws can be pretty sensitive, so help them out by checking the temperature of the ground you will be walking on (seen in May's Blog).  If you decide to take a break, try to do so on some grass or in the shade where the ground will be cooler.  There are lots of products to help protect your pets' paws like paw balms and shoes.  Just make sure the shoes are a good fit!