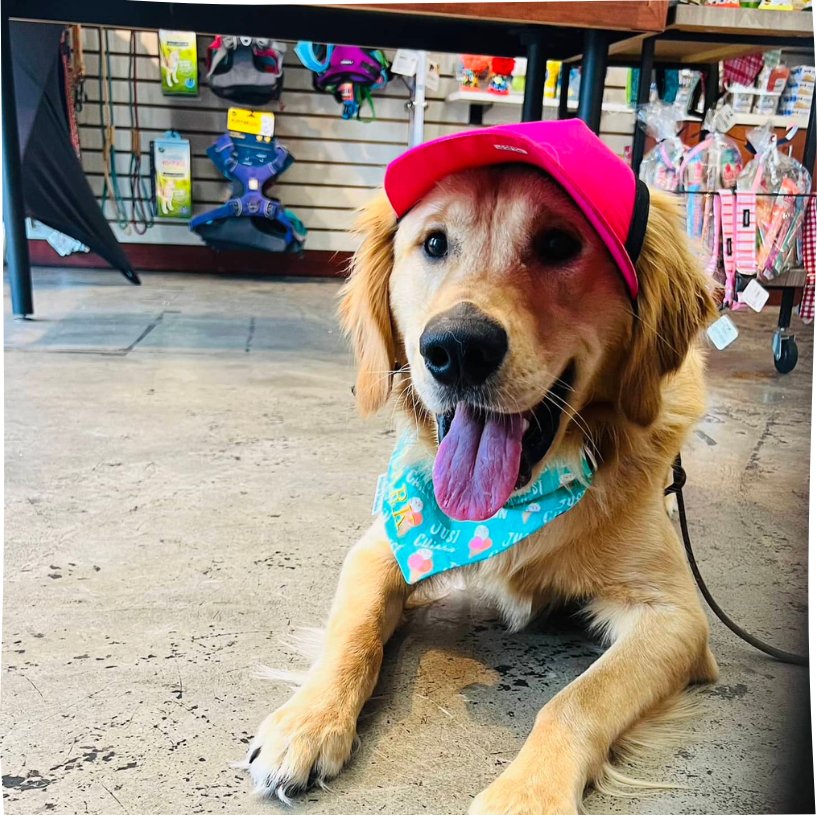 AUGUST BLOG and SAFETY TIPS FOR YOUR PUPS
Whew, it's hot out there!!!  We design our products considering the extreme heat that we have here in Texas. Our products will not make your pet any hotter, and they are very comfortable for your pet 
HOT HOT HOT
Whew, it's hot out there!!!  We design our products considering the extreme heat that we have here in Texas. Our products will not make your pet any hotter, and they are very comfortable for your pet .   We have lots of fun light fabrics to make your pup feel pretty or handsome and fashionable even while it's so hot outside. We have so many fun fabrics to choose from throughout our collections, something to fit each pet or humans personalities.  Grab a cooling hat, hairbow, bow tie or even a reversible bandana to add a little extra sass.  Want to give them an extra cool treat, try a Good Boy Beer with lots of fun flavors; Mailman Mutt Licker, Crotch Sniffin' Ale, IPA lot in the yard, and Tail Chasin' Blonde.  All of these fun products can be found on our website www.briggsnwiggles.com or Instagram @briggsnwiggles3.
Check out our REVIEWS of what that PAWSOME pet parents are saying about our products. 
It is the season for heat stroke, so let's go over some ways to help keep your pet safe.  Dogs don't sweat, the only way they have to relieve pent up heat in their body is to pant.  Keeping your pet hydrated with Replenish, a flavored powdered water supplement will rehydrate and replace nutrients lost during exercise or illness.  You must limit their activity outside during the hottest parts of the day.  Keep them indoors if possible and only let them out for short periods of time to potty.  There are many ways to wear them out inside by making them use their thinking cap more!  Hide some toys, treats or broken up bully sticks and have your dog find them or use a dog puzzle to eat their meal and solve a puzzle.  You can also stuff rubber toys (like a Kong) with dog friendly treats, add some water, peanut butter or plain yogurt and freeze it.  It will take a while for them to get it all out.  These things help to keep their brains occupied and will help to exhaust them during the hottest parts of the day.  When you do venture out, try to stick to grassy areas or have protection for their feet.  Even later in the evening the concrete can be hot on your pets paws, so take extra precautions.